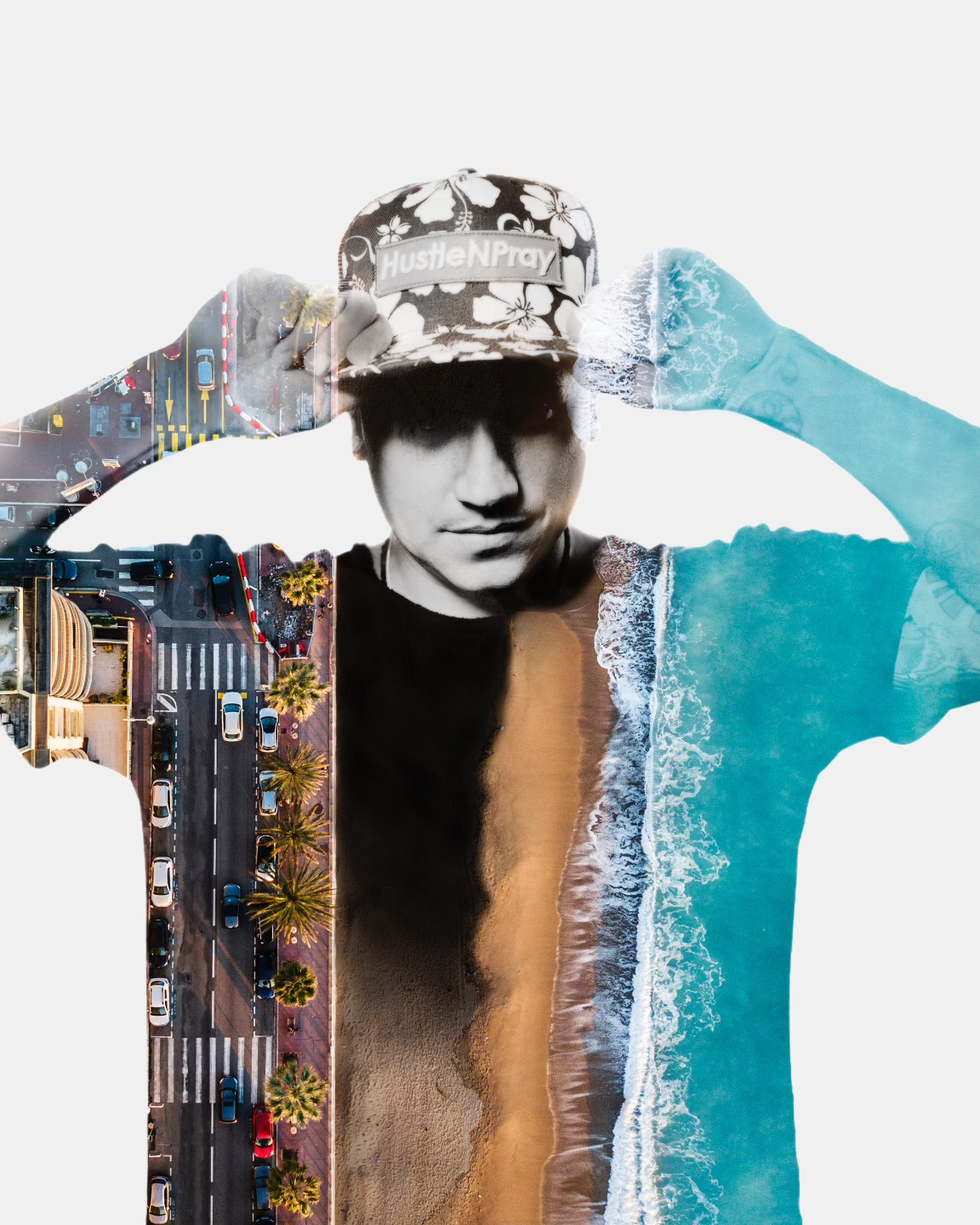 Moi J Quinn is the lead singer and song writer of "Tomorrows Bad Seeds". Cultivated in The South Bay of Los Angeles, Tomorrows Bad Seeds is the musical embodiment of street and surf culture; a perfect blend of hip hop, punk, reggae, rock and soul.
Since TBS' inception in 2001, the band has shared the stage with a number of well known artists, such as Willie Nelson, Slightly Stoopid and Pennywise, and has performed at some of the biggest music festivals in the U.S., including Vans Warped Tour, Cali Vibes and BeachLife. Off stage, TBS has co-written and produced work with songwriter Tim Myers (formerly of OneRepublic), producer Damon Elliott (Bone Thugs-n-Harmony), and most recently, jack-of-all-trades, DENM.
While the band has always been known for an extensive touring schedule, the pandemic that hit in early 2020 offered up a unique opportunity for a change of pace and a shift of focus. TBS utilized the unforeseen downtime to write and record new music, purchase and open a storefront in San Pedro, CA, and ultimately, re-emerge on the scene completely rejuvenated and independent.
The band hit the ground running in 2022, wasting no time releasing multiple singles, and playing shows in numerous states across the country. With shows scheduled everywhere from California to the Virgin Islands, as well as plans to release an album in the near future, Tomorrows Bad Seeds is undoubtedly a band to keep an eye and an ear on.