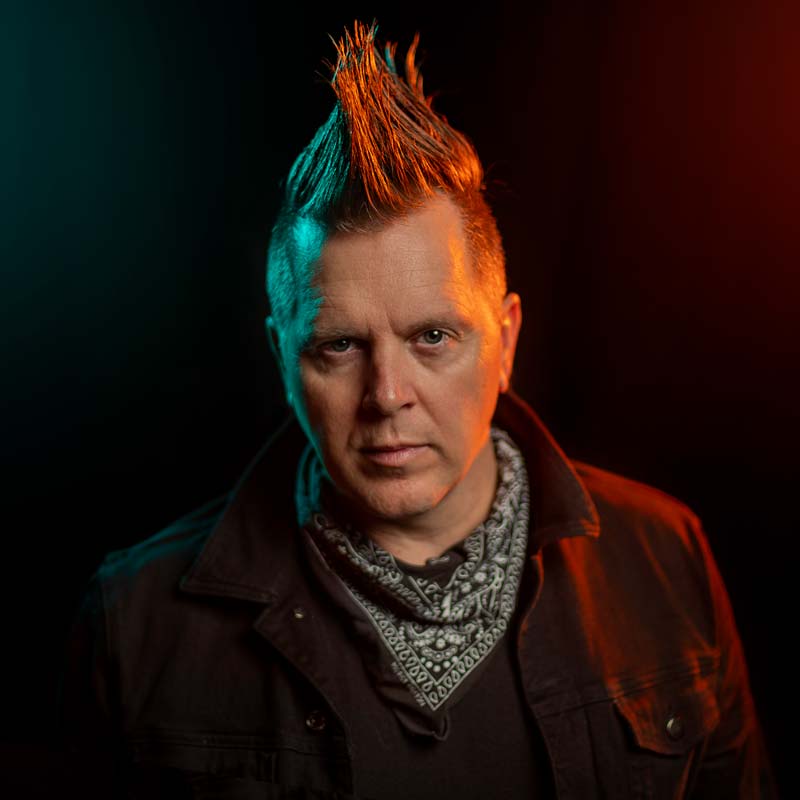 Jeremy Buck created the "Rock for Tots" Charity Concert back in 2005 out of the desire to bring people together to try and make a difference for the community and create a greater good. The recipe was simple, gather as many talented musicians and bands as you could find, invite all of your friends and fans, and then have everyone bring an unwrapped Toy to donate to charity so that some little child somewhere will receive a little gift that will shine a little light of hope in their lives for the holidays. After 15 years, thousands of toys and cash donations later, the same desire still exists. Perhaps now more than ever due to the unfortunate health crises that we are enduring via the COVID-19 pandemic, there are many families struggling just to pay rent and put food on the table. This year's Rock for Tots event will obviously be different than those of the past, but the message is still the same… Let us all come together, play some music and make a difference for someone in need.
Jeremy was born in Indiana, and has been calling LA home for the past 20 years. He is celebrating this new era of artistic emancipation with a series of singles, including the imaginatively arranged, infectiously catchy sing-along, Don't Look Down. Previously, Jeremy has released 6 albums — 3 as a solo artist — 1 EP, and 9 singles. Select career highlights along the way include working with a legendary rhythm section, consisting of drummer Steve Ferrone (Tom Petty, Eric Clapton, George Harrison, Duran Duran etc.) and bassist Rhonda Smith, (Prince, Jeff Beck) for his recently-released single, "All for You"; playing well over a 1,000 shows, including touring Japan; working with producers/engineers Kevin "The Caveman" Shirley (Joe Bonamassa , Led Zeppelin, Aerosmith) and Grammy-winner Sadaharu Yagi (Shania Twain, John Mayall, and Marc Anthony); and one of his videos accruing 17 million views on Facebook and earning a feature on the TV show Good Morning LA. Jeremy's songs have been licensed to major network TV shows, indie films and international commercials. In addition, he has performed on live TV as a sideman alongside Morris Day and Snoop Dogg on Jimmy Kimmel LIVE, playing keyboards and singing backup vocals.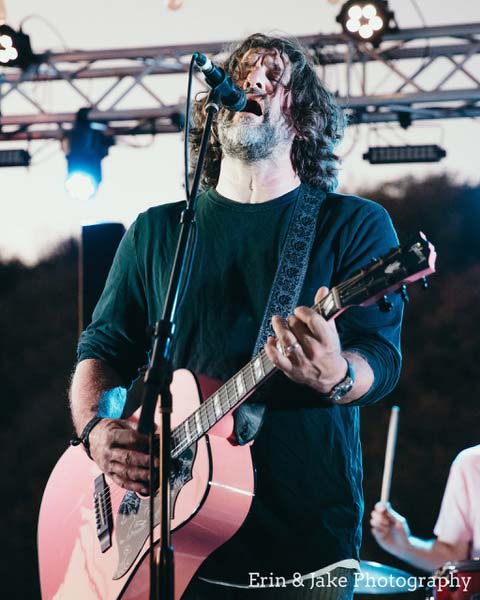 Kevin Sousa is honored to be co-hosting this incredible event with Jeremy Buck! Kevin is one of the co-owners and operators of the Hermosa Music Company, lead singer and songwriter for the Kevin Sousa Band and is in the process of recording an album, Hermosa & Free, with Steve Aguilar, Zeal Levin, Aragorn Wiederhold, Nik Hughes, Justin Panariello, Emily V, Will Phillips, and many other talented musicians. We can't wait to share the album of 10 original tracks of music and a cover, which is being featured on today's Rock for Tots Show.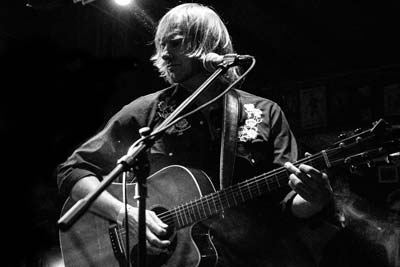 Latch Key Kid, aka Gavin Heaney, descends from the specifically West Coast tradition of singer-songwriters, those to whom songs arrive as naturally as waves undulating under the California sun. His sound may be steeped in Americana, folk, and Rolling Stone-style country-rock, but his musicality is infused with a buoyancy beyond genre; it's if Elliott Smith had learned to surf as a kid or Kurt Cobain had a little more Zen and a lot more sunshine.
Heaney is a South Bay native whose writerly influences include Robert Hunter, chief lyricist for The Grateful Dead, Brian Wilson of The Beach Boys and the poetry of Jim Morrison, yet he's also been a rock 'n' roll front man since he was a teenager, touring the world and performing religiously. Heaney has a gift that cannot be taught: the ability to write songs that are like smiles. His compositions are also unusually wide ranging, from downright grunge to hook-heavy pop to symphonic film scores. As such, his music has traveled far beyond the beach.
The Latch Key Kid single "Good Times" appeared in Coca-Cola's Super Bowl XLII (2008) commercial and as the title track in the Dream Works film, I Love You Man (2009). The former reached an audience of 97 million and led to a distribution deal with Warner Music. His 2014 song "Before I Fall" has been heard over 45 million times on Tatia Pilieva's viral YouTube video "Undress Me" His music has more recently appeared in the 2018 season of Showtime's hit series "Shameless"
Latch Key Kid has toured and performed worldwide with such acts as Bob Weir (Grateful Dead), Willie Nelson and Brian Wilson (Beach Boys), Jack Johnson, Ziggy Marley, and many others. This May he will return to perform at the second BeachLife Festival in Los Angeles alongside Counting Crows, UB40 and The Steve Miller Band.
The most recent of his seven studio LPs, "Downtime," a collection of pure folk country singer-songwriting was released in 2018. A live double album "Downtime Live" which showcases the band's high performance, improvisational jamming is set to be released in early spring 2020.
"Music is the most invoking way to express myself," says Heaney,  "There's just too much going on between the lines. Shades of emotion and meaning are best expressed through melodies." – Latch Key Kid Easy Reader Interview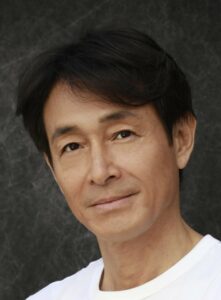 Asaku Yoshida is a Japanese actor and singer.  He frequently collaborates with Jeremy Buck with annual "Tokyo" shows.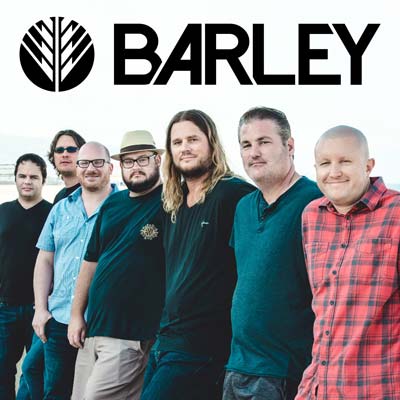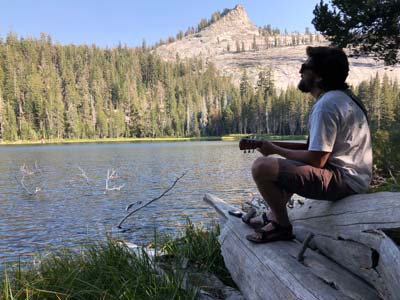 Zeal Levin is a dynamic sound artist, hailing from the diverse city of Oakland and now based in Hermosa Beach, CA. Studying multiple instruments from an early age, his love of music pushed him to study and play as many kinds of music as possible from classical, to jazz; punk to reggae, his style emerged as a unique blend of feel good funk.
Socials: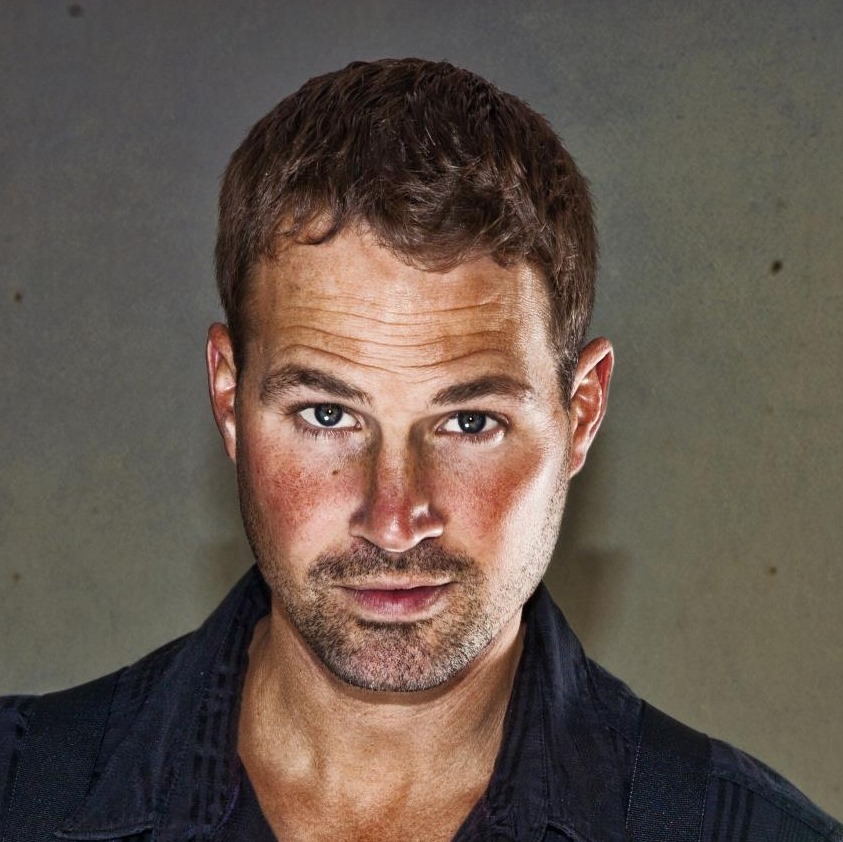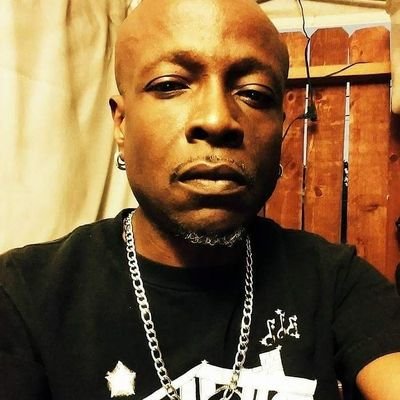 Moe Z M.D.'s list of writing and production credits is diverse. In addition to touring with Earth, Wind and Fire, producing and writing for Tupac, and touring, singing back up for and writing with John Mellencamp, his credits include The Panther Soundtrack, a song for Spice 1, and his own group N.G.N.'s CD, with a guest appearance by his sister, Killa. For the movie Sprung, Moe Z wrote a song, Sexy Thang. He wrote music for New Edition and sang backup for Michael Bolton's Christmas Special and Phillip Bailey of Earth, Wind and Fire during his career. Moe Z also worked on soundtracks for the movies Tales From the Hood and Fear of a Black Hat. The remake of Snoop Dogg's "What's My Name" called Ice Froggy Frog, brought Moe Z and Snoop Dogg together at last.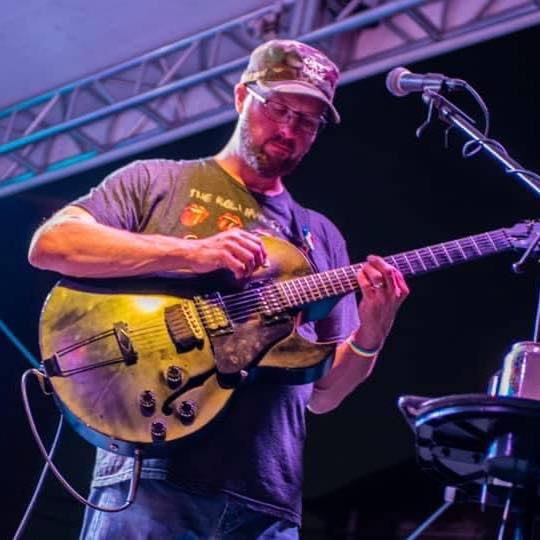 Jeff Day has been playing in the Indianapolis area for over 10 years. His style is acoustic rock featuring intricate finger picking and soulful vocals.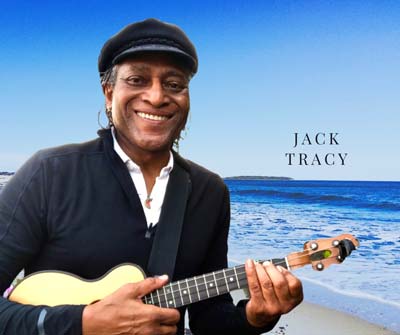 Arriving to the South Bay area from Denver in May 2011, Jack's Ukulele music blends an R&B sound and beach style music to produce smooth covers of popular songs such as: Over The Rainbow (Iz), Riptide (Vance Joy), I'm Yours, (Jason Mraz), Rude (Magic), Banana Pancakes (Jack Johnson), Bad Leroy Brown, (Jim Croce), Wagon Wheel, (Darius Rucker), Shape of You (Ed Sheeran), Tennessee Whiskey (Chris Stapleton). Currently Jack performs for public and private online and social media events, most recently for the Hermosa Beach Chamber Virtual Tree Lighting, and the Toys for Tots Virtual Charity event by Jeremy Buck.
Previously Jack's residencies have included Tin Roof Bistro in Manhattan Beach, and the Portofino Hotel and Marina in Redondo Beach.
(303 960 8455)
JacksUkuleleMusic.com
www.Instagram.com/55JackTracy
www.Facebook.com/JacksUkulele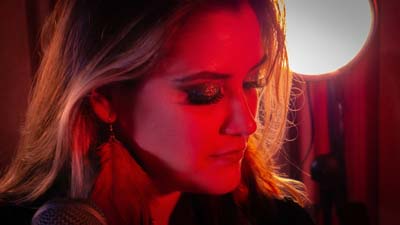 Tatiana Erse is a songwriter that sings and plays guitar.
Born in Brazil, the 33 year old has been a Los Angeles, South Bay area resident, for the last 16 years, working as a professional musician. Tatiana Erse has a solo career and she has recently released her latest singles, "Eu Vejo Voce", a song sung in her native language, Portuguese from Brazil and "The Reasons Why", on Dec of 2020 and as well as a band with songwriter, bassist and singer, Julia Lage. The name of the group is "THE SISTER KNOT", soon to release their new singles, "Gone" and "Breaking Chains".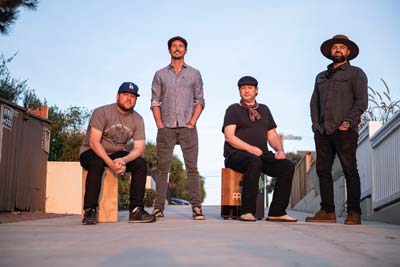 "The Lucky Ones" a name sake derived from the blessings and beauty of life, banded together in 2015 over a mutual love of all things music. With eclectic influences ranging from blues, rock and Reggae this original band is creating a new style of music that rings of life in the LA South Bay. Unique harmonies, interesting melodies and riffs have elements of Steel Pulse, Jack Johnson and Slightly Stoopid providing something for all music lovers to enjoy.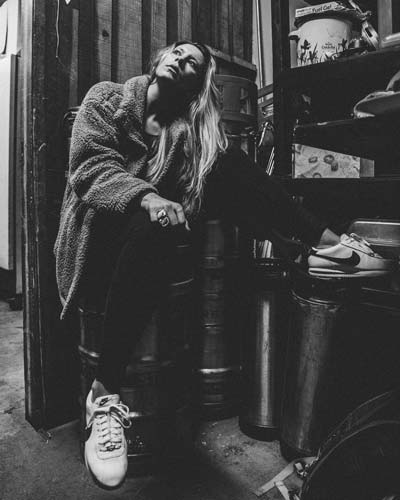 Kira Lingman, lead singer and guitarist of The Hollow Legs has been playing clubs all over Los Angeles for over 10 years. Despite growing up on the chill beaches of Southern California, Kira has been crafting a sound that is far from "easy listening". Subscribing to the theory that creativity benefits from constraints, she formed her three piece rock n' roll band stripped down to its essential elements: guitar, bass, and drums. As a singer-songwriter, Lingman has fused her love of classic blues, country, and funky rock n' roll that still packs a punch of indie attitude and novelty. Her influences include Janis Joplin, Patsy Cline, Alabama Shakes, Led Zeppelin, Dead Kennedys, Van Morrison, and Muddy Waters,
In addition to writing and performing her own music, Lingman is also a guitarist for many other acts. Lingman has collaborated and played guitar for an eclectic group of up-and-coming musicians, including indie-pop act: V Torres, feisty-folk singer: Sara Dee, and southern rock band: Danny Hamilton. Perhaps Kira is best summed up by music journalist and creator of Dirty Hippy Radio, Jeff Vincent, when he wrote: "While she does many different things — improvising southern country-fried, chicken-picking guitar solos, tapping percussion with her feet, blowing nasty harp with swampy comprehension, adding soft beauty to the facade before tearing it down and throwing it in your face with piercing vocals — the advent of Lingman does one general thing to a band: it brings a ton of soul."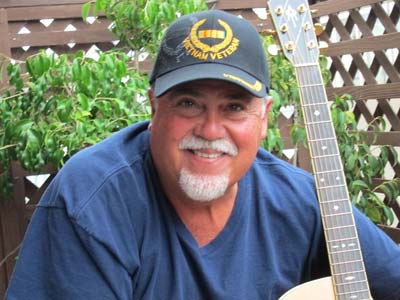 After returning home from Vietnam I went back to my High School job in a men's clothing store. Six years later, at 27 years old, I bought that Westwood Village Men's Shop. Later I owned a store in Manhattan Beach called Just Beachin'. I retired at 60, nearly 12 years ago, and started playing music all over the South Bay. Due to the fact I like to keep busy I got a job at the Hermosa Beach School District. I'm the Crossing Guard Dude walking kids to and from school!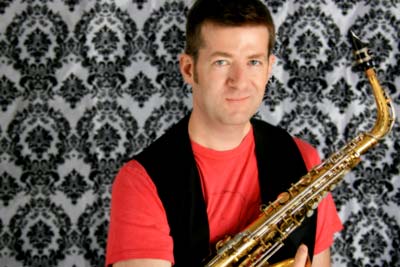 A two-time winner of "Amateur Night at the Apollo," Philip Clark was born with Rhythm & Blues in his blood, despite being the only funky white boy of his kind to hail from Wyoming. A natural performer since childhood, he continued to hone his aural talents with a formal degree in music and thereafter in some of the best venues and studios in the Rockies. Eventually Clark relocated to New York City, becoming a session musician, engineer and producer. In 2001, he released his debut, "The State of Blue-Eyed Soul," which held Top-10 positions on several radio charts. Philip Clark's name can also be found on a wide range of full-length albums, EP's, demos, audio books, commercial jingles, and podcasts. He now lives in Los Angeles and is currently producing his latest effort, "The Dreamchilde Suites."
philipclark.com
twitter.com/philipclark
Facebook.com/philipclark
philipclark.bandcamp.com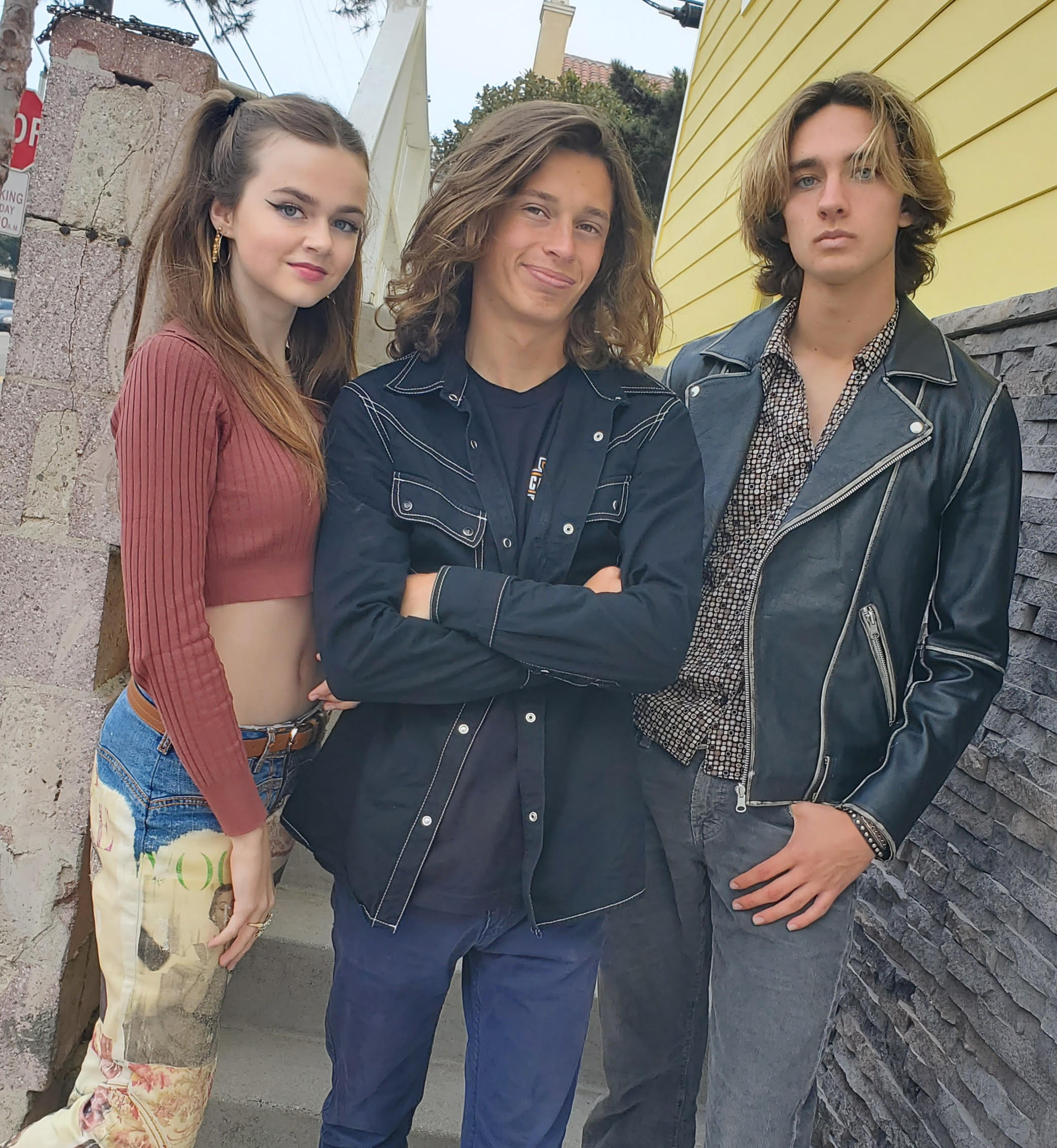 Sentry Dogs: 3 rock musicians, ages 15 to 17, are Dax Corcoran, 17 (drums), Julian Bailey, 17 (bass), and Salem Meade, 15 (singer & guitarist)
The trio have been playing on and off together for five years, starting when Salem was 10 and Dax and Julian were 12. During that time, they have won several Battle of the Bands competitions in the South Bay.  Dax and Julian's music has been featured on KLOS and Salem has been a guest on the Kelly Clarkson show.
Sentry Dogs is also known to invite different musician friends to come up and sing with them during their shows.
Their influences? Led Zeppelin, Red Hot Chili Peppers, Van Halen, Slash, Paramore, No Doubt, Stone Temple Pilots, and the Foo Fighters to name a few.
Instagram:
@sentrydogsband
@salem_darling
@julian_bass1
@dax_corc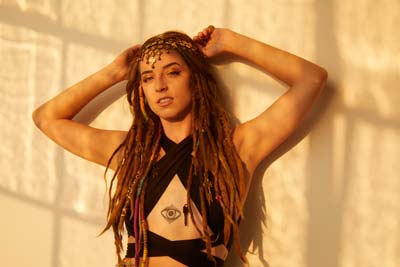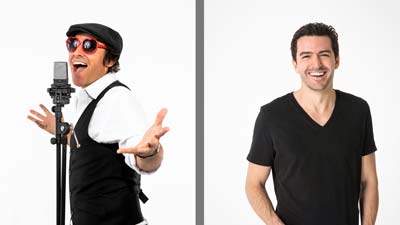 Heath Francis and Sean Wills met at a coffee shop 10 years ago and immediately connected both as musicians and as friends. Within months of meeting, they formed an original rock band that performed in Hollywood and the South Bay. Since then, the musical duo have embarked on a number of different projects. Heath and Sean regularly perform with cover band The Straytones under Sean's entertainment company Crowd Theory Entertainment. The band—boasting a unique, genre-bending sound—has played for countless weddings, corporate functions, and private parties across the United States. Heath and Sean once shared the stage with rock legend Billy Idol. Most recently, Heath and Sean have partnered up in producing original music together for the first time in years, with a soon-to-be-released debut single written by Heath and produced by Sean. Heath has long been a South Bay favorite, selling out shows with his original band The 3 Heads, and inspiring audiences with his powerful and versatile voice. As a South Bay local himself, Sean was honored when Heath asked him to perform with him in the annual Rock for Tots charity event.
Instagram: 
Heath @vocalstrong
Sean @crowdtheoryent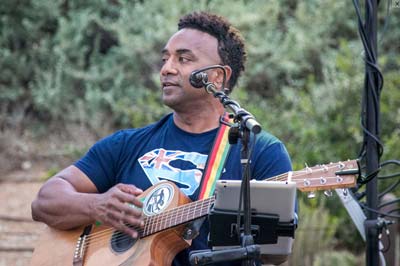 Fijian-born "One-Man Music-Machine" Wais Katubadrau, aka Wais, has quickly garnered a solid fan base within today's independent music scene. His signature "mash-up" mega-song rolls from one hit to the next, pairing the most unlikely of songs together in perfect unison. Wais writes and composes his own music in addition to playing a vast mix of covers. Conveyed through passionate lyrics, his songs touch on life experiences, relationships, faith and hope. Wais's vibe and musical style is accompanied with his unique stage presence: He plays the acoustic guitar, while singing, while playing the drums with his feet. His raw, organic sound conveys a musical style that can't simply be pinned to one genre. Wais fills his sets with an array of reggae, pop and soulful-influenced covers, and then backs them up with thought-provoking originals sang with crafty lyrics and a signature sounds he's honed into his very own.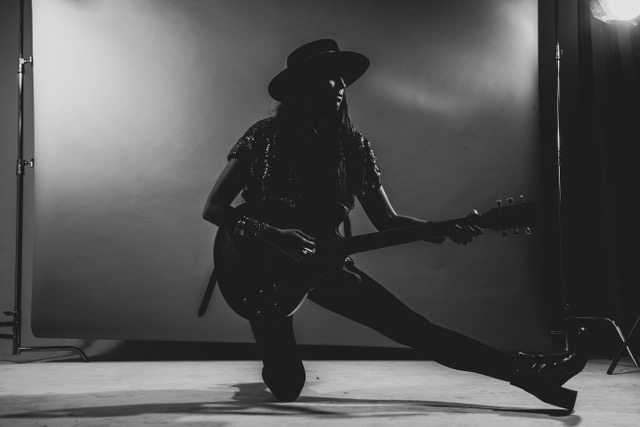 Taking residency in the beaches of southern California, indie-rock singer-songwriter V Torres (Veronica Torres) has infused fresh energy and melodies into her latest project. Previously fronting rock bands gave Torres the grit and experience to dive back into songwriting and performing under her own name.
Like any singer-songwriter, V Torres' music has matured while continuing to effectively convey her experiences and emotions. Torres writes and sings songs of empowerment which blend distinct guitar tones with soulfully truthful vocals and lyrics reminiscent of Mazzy Star, Metric and Sharon Van Etten.
Your Social Links: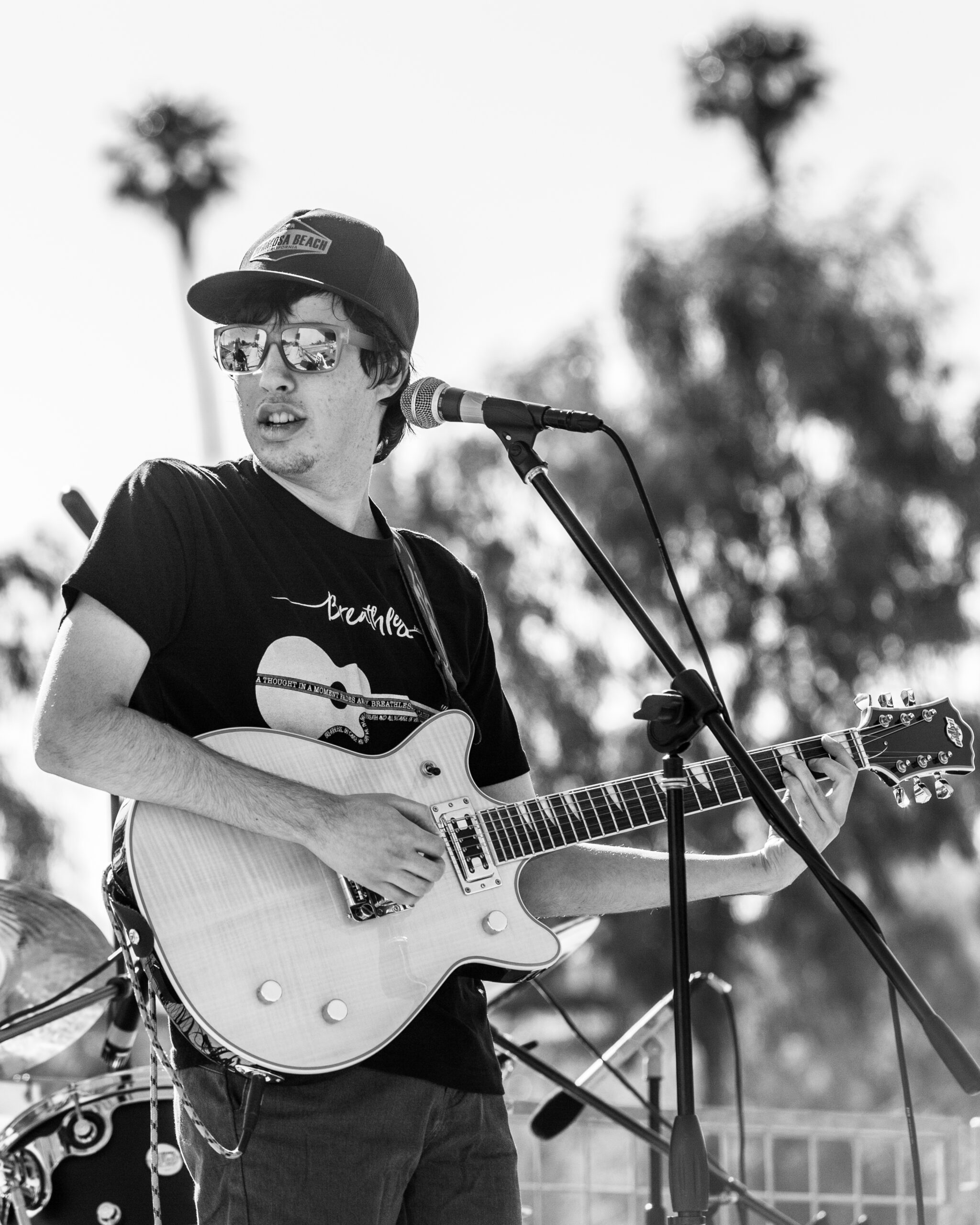 Michael Gourzis is a 17 year old junior at Redondo Union High School.  He lives in Hermosa Beach, CA and is a proud student at Coast Music.  He has been playing and performing since the age of 6.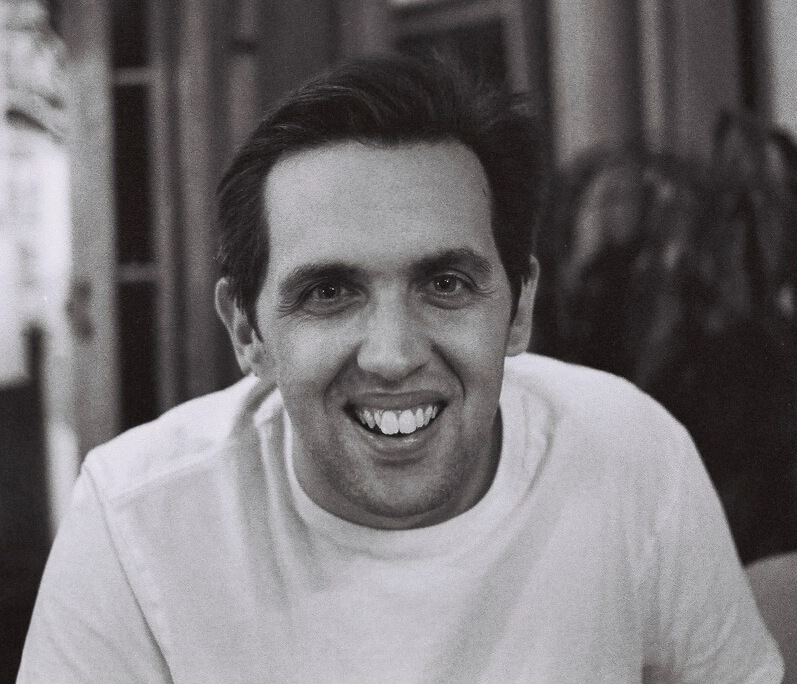 Patrick was diagnosed with autism at two and a half years old. Now at thirty-three he continues to struggle with language and language related social skills. He was an early phonetic reader, and demonstrated an ability to mimic radio and television jingles and commercials. He didn't start piano and voice lessons until around 14 years of age but quickly demonstrated his musical ability and his gift of perfect or absolute pitch. He was a member of the award winning Mira Costa High school choir and the El Camino Community College choir. Patrick has become an accomplished singer, comfortable with classical, popular and jazz styles. He loves to perform for audiences large or small. His talented friends have helped him form the vocal group Storeytime where he finds both his voice and a strong social connection. He has acted in a television commercial and episodes of the FX Network show Legit, several short films, and various productions at Performing Arts Studio West (PASW). He performs with Rex & Friends a musical group made up of singers who have various disabilities and works with the Theater by The Blind actors supplying musical accompaniment for their plays. He is currently working on a musical based upon the life of Louis Braille where he acts and sings. His performances can be found on YouTube under Patrick Storey, Performing Arts Studio West, Storeytime and Rex & Friends.