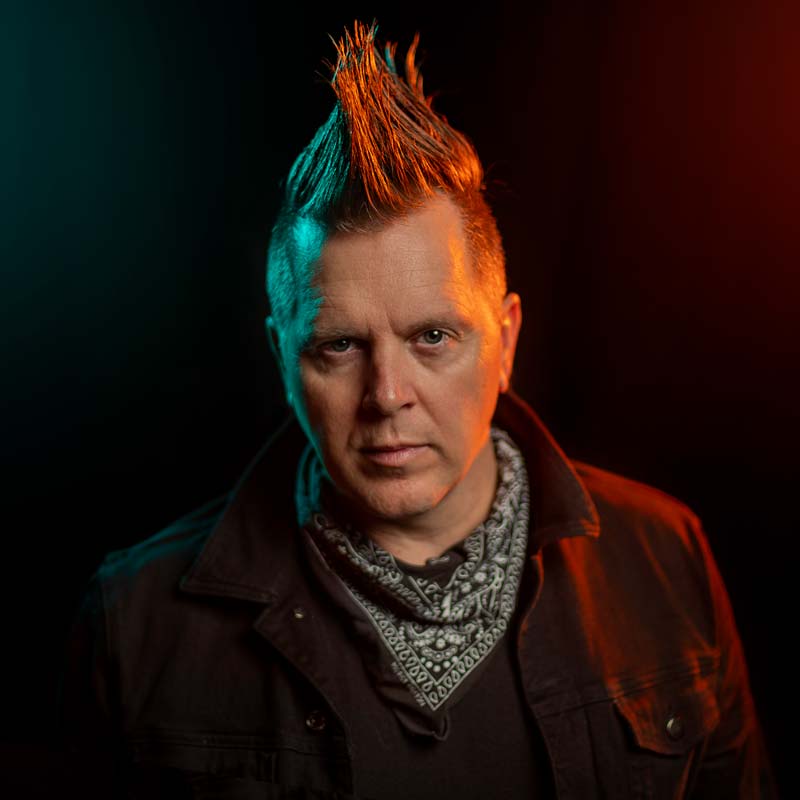 Jeremy Buck created the "Rock for Tots" Charity Concert back in 2005 out of the desire to bring people together to try and make a difference for the community and create a greater good. The recipe was simple, gather as many talented musicians and bands as you could find, invite all of your friends and fans, and then have everyone bring an unwrapped Toy to donate to charity so that some little child somewhere will receive a little gift that will shine a little light of hope in their lives for the holidays. After 15 years, thousands of toys and cash donations later, the same desire still exists. Perhaps now more than ever due to the unfortunate health crises that we are enduring via the COVID-19 pandemic, there are many families struggling just to pay rent and put food on the table. This year's Rock for Tots event will obviously be different than those of the past, but the message is still the same… Let us all come together, play some music and make a difference for someone in need.
Jeremy was born in Indiana, and has been calling LA home for the past 20 years. He is celebrating this new era of artistic emancipation with a series of singles, including the imaginatively arranged, infectiously catchy sing-along, Don't Look Down. Previously, Jeremy has released 6 albums — 3 as a solo artist — 1 EP, and 9 singles. Select career highlights along the way include working with a legendary rhythm section, consisting of drummer Steve Ferrone (Tom Petty, Eric Clapton, George Harrison, Duran Duran etc.) and bassist Rhonda Smith, (Prince, Jeff Beck) for his recently-released single, "All for You"; playing well over a 1,000 shows, including touring Japan; working with producers/engineers Kevin "The Caveman" Shirley (Joe Bonamassa , Led Zeppelin, Aerosmith) and Grammy-winner Sadaharu Yagi (Shania Twain, John Mayall, and Marc Anthony); and one of his videos accruing 17 million views on Facebook and earning a feature on the TV show Good Morning LA. Jeremy's songs have been licensed to major network TV shows, indie films and international commercials. In addition, he has performed on live TV as a sideman alongside Morris Day and Snoop Dogg on Jimmy Kimmel LIVE, playing keyboards and singing backup vocals.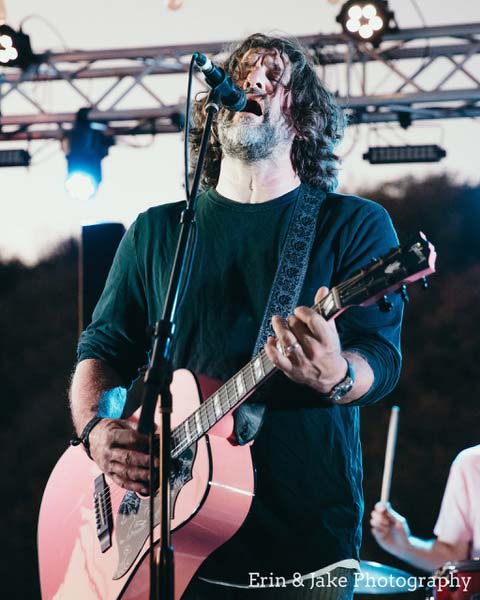 Kevin Sousa is honored to be co-hosting this incredible event with Jeremy Buck! Kevin is one of the co-owners and operators of the Hermosa Music Company, lead singer and songwriter for the Kevin Sousa Band and is in the process of recording an album, Hermosa & Free, with Steve Aguilar, Zeal Levin, Aragorn Wiederhold, Nik Hughes, Justin Panariello, Emily V, Will Phillips, and many other talented musicians. We can't wait to share the album of 10 original tracks of music and a cover, which is being featured on today's Rock for Tots Show.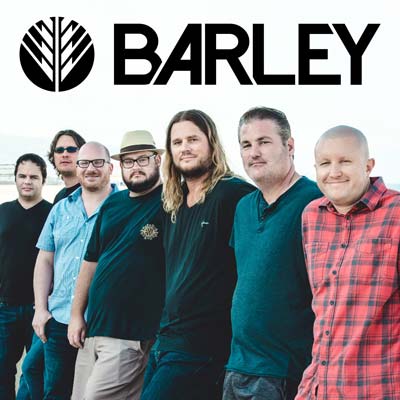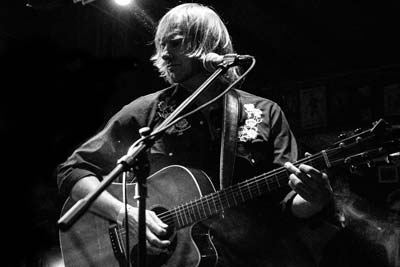 Latch Key Kid, aka Gavin Heaney, descends from the specifically West Coast tradition of singer-songwriters, those to whom songs arrive as naturally as waves undulating under the California sun. His sound may be steeped in Americana, folk, and Rolling Stone-style country-rock, but his musicality is infused with a buoyancy beyond genre; it's if Elliott Smith had learned to surf as a kid or Kurt Cobain had a little more Zen and a lot more sunshine.
Heaney is a South Bay native whose writerly influences include Robert Hunter, chief lyricist for The Grateful Dead, Brian Wilson of The Beach Boys and the poetry of Jim Morrison, yet he's also been a rock 'n' roll front man since he was a teenager, touring the world and performing religiously. Heaney has a gift that cannot be taught: the ability to write songs that are like smiles. His compositions are also unusually wide ranging, from downright grunge to hook-heavy pop to symphonic film scores. As such, his music has traveled far beyond the beach.
The Latch Key Kid single "Good Times" appeared in Coca-Cola's Super Bowl XLII (2008) commercial and as the title track in the Dream Works film, I Love You Man (2009). The former reached an audience of 97 million and led to a distribution deal with Warner Music. His 2014 song "Before I Fall" has been heard over 45 million times on Tatia Pilieva's viral YouTube video "Undress Me" His music has more recently appeared in the 2018 season of Showtime's hit series "Shameless"
Latch Key Kid has toured and performed worldwide with such acts as Bob Weir (Grateful Dead), Willie Nelson and Brian Wilson (Beach Boys), Jack Johnson, Ziggy Marley, and many others. This May he will return to perform at the second BeachLife Festival in Los Angeles alongside Counting Crows, UB40 and The Steve Miller Band.
The most recent of his seven studio LPs, "Downtime," a collection of pure folk country singer-songwriting was released in 2018. A live double album "Downtime Live" which showcases the band's high performance, improvisational jamming is set to be released in early spring 2020.
"Music is the most invoking way to express myself," says Heaney,  "There's just too much going on between the lines. Shades of emotion and meaning are best expressed through melodies." – Latch Key Kid Easy Reader Interview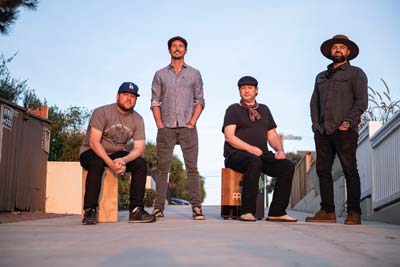 "The Lucky Ones" a name sake derived from the blessings and beauty of life, banded together in 2015 over a mutual love of all things music. With eclectic influences ranging from blues, rock and Reggae this original band is creating a new style of music that rings of life in the LA South Bay. Unique harmonies, interesting melodies and riffs have elements of Steel Pulse, Jack Johnson and Slightly Stoopid providing something for all music lovers to enjoy.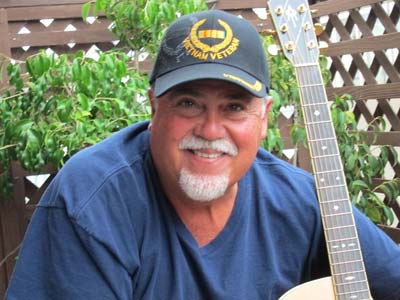 After returning home from Vietnam I went back to my High School job in a men's clothing store. Six years later, at 27 years old, I bought that Westwood Village Men's Shop. Later I owned a store in Manhattan Beach called Just Beachin'. I retired at 60, nearly 12 years ago, and started playing music all over the South Bay. Due to the fact I like to keep busy I got a job at the Hermosa Beach School District. I'm the Crossing Guard Dude walking kids to and from school!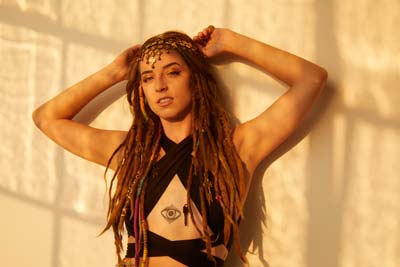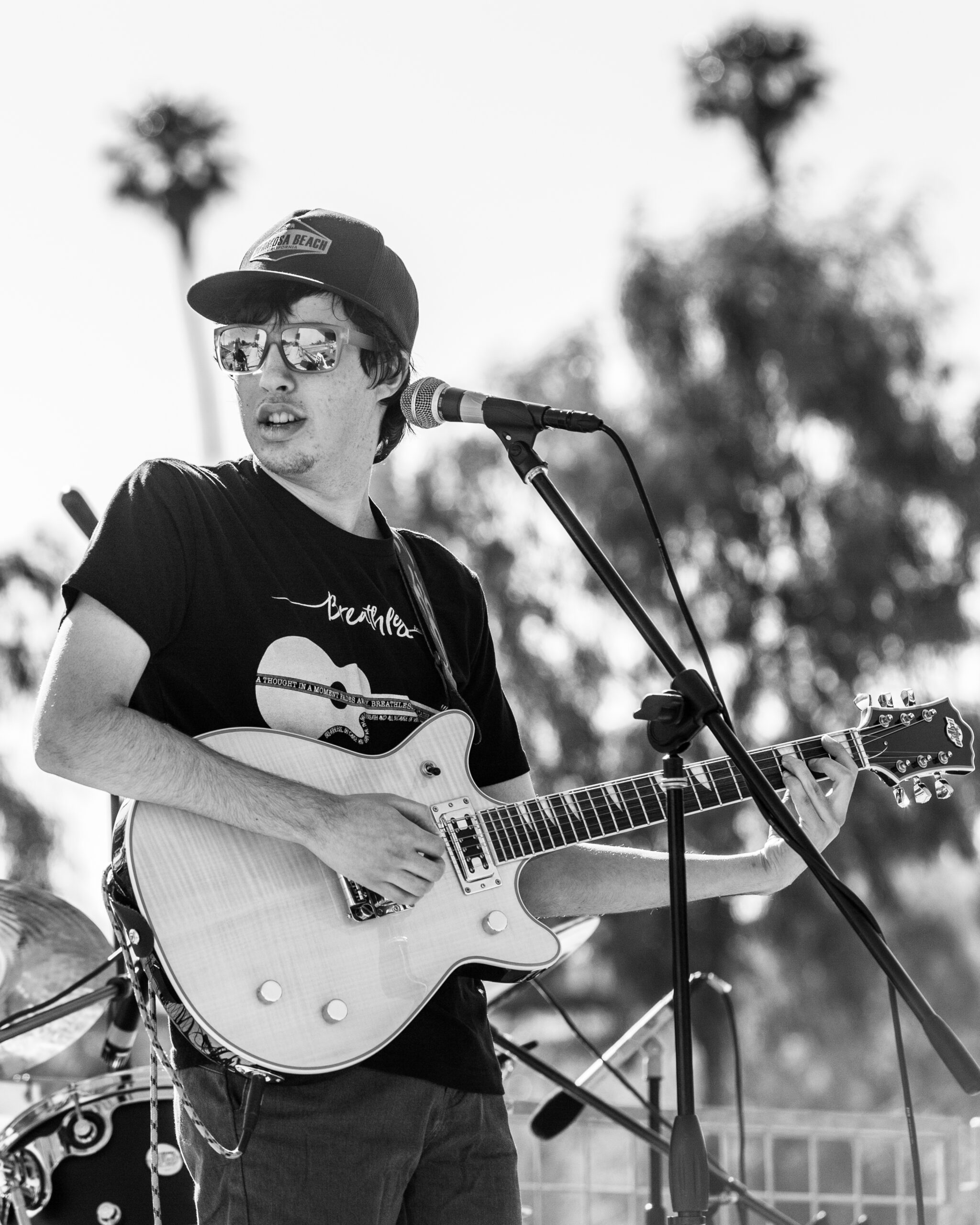 Michael Gourzis is an 18 year old senior at Redondo Union High School.  He lives in Hermosa Beach and has been playing guitar and singing since the age of 6. Michael is a student at Coast Music and performs at many venues around South Bay with South Bay Music Connection - a non-profit that supports teen and young adult musicians and provides venues for them to showcase their talents. Michael has a journey that would rival many teens his age.  He has been a client of Harbor Regional Center since the age of 4 and was featured in their Spring 2022 Harbor Happenings bulletin, "Michael Gourzis Finds His Voice".  Michael has huge support from the South Bay music community which his parents attribute as one of the main reason he is thriving as a teen with developmental disabilities.
YouTube:  https://www.youtube.com/@michaelgourzismusic
Instagram:  https://www.instagram.com/michaelgourzismusic/
Harbor Happenings - Spring 2022
Photo Cred: https://lanaleephoto.com/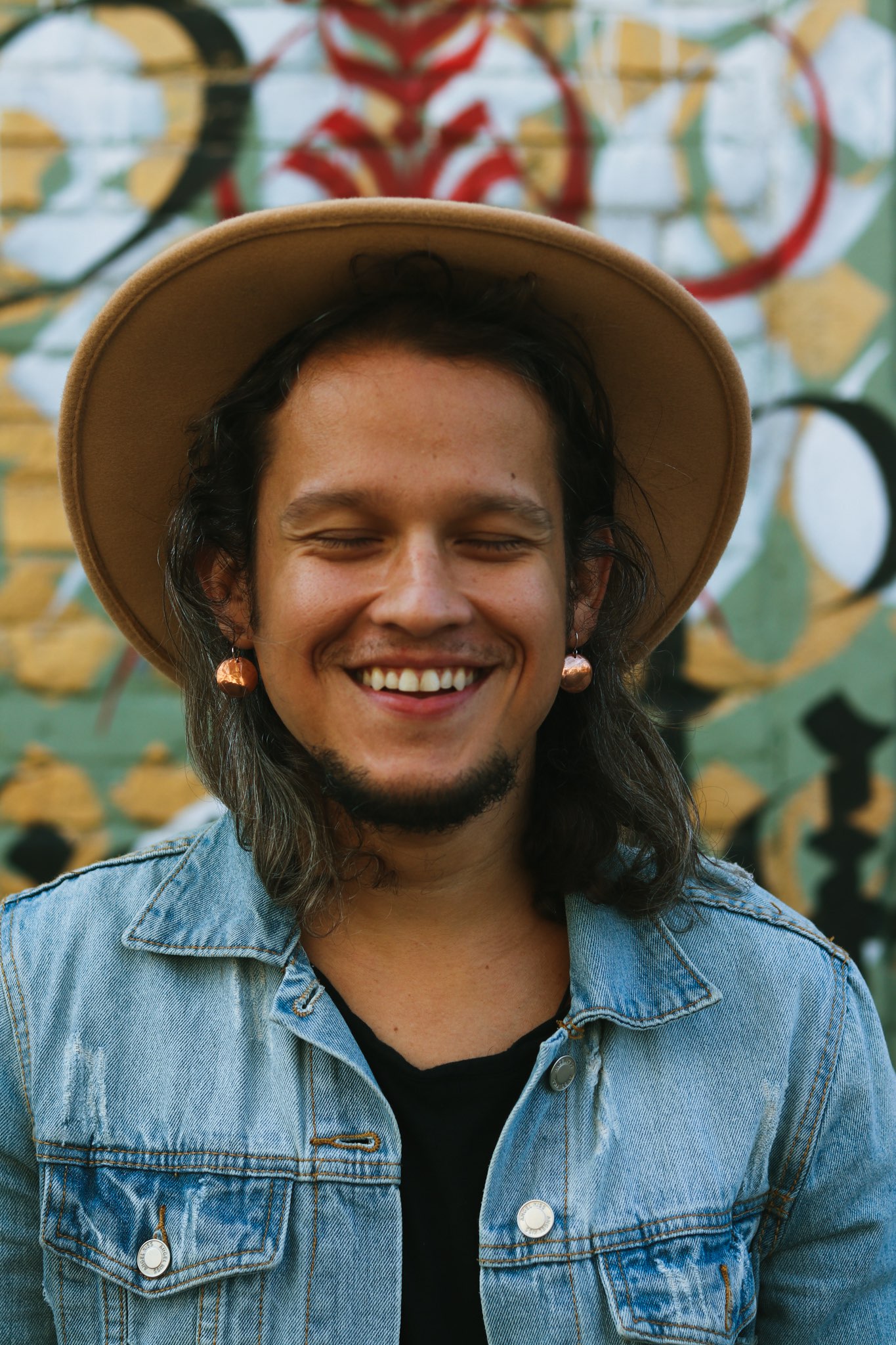 Based in Los Angeles, California, Pedro Reis is an exceptional singer, songwriter and guitar player who brings a dynamic mix of R&B, Pop and Rock to his audience. He started his career at an early age, and has since then performed at many venues around the country. Alongside with his musical gifts, Pedro's captivating energy leads his listeners to a memorable and fun experience. He is currently working on his first EP to be released in 2023.
Instagram: @soundslikepedro
YouTube: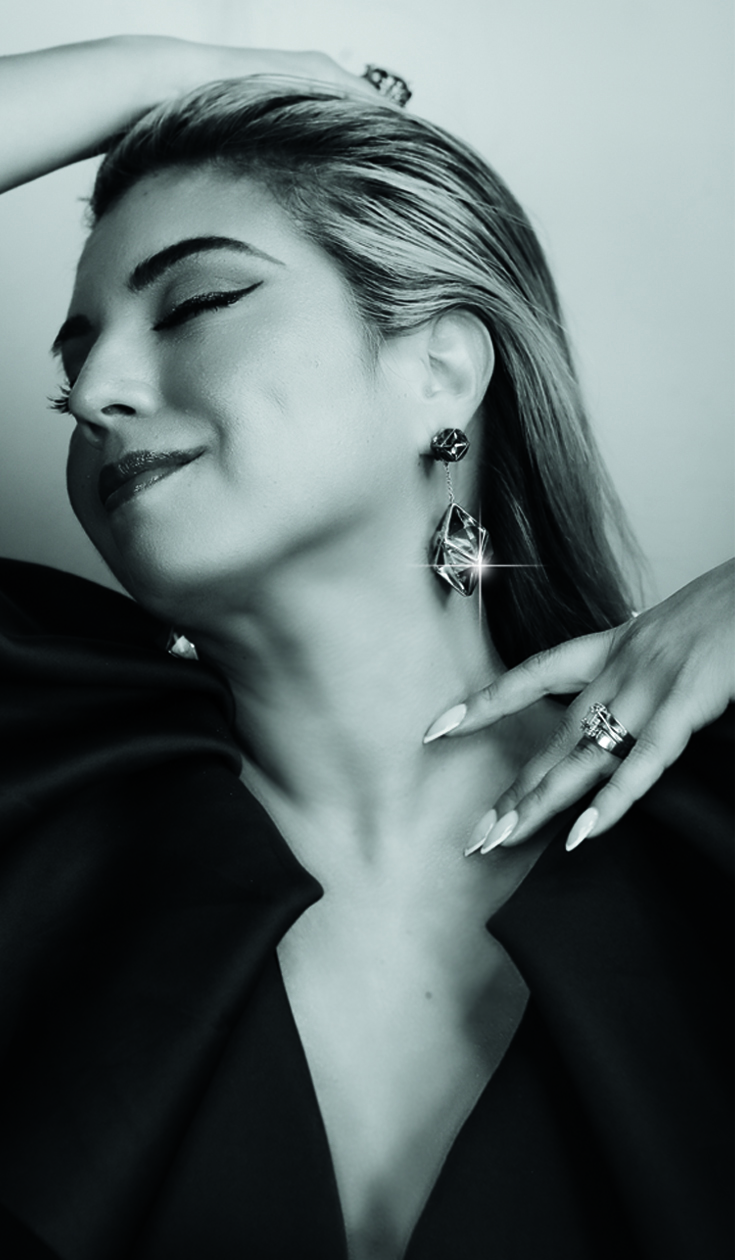 Olivia Pucci just released her first album this year titled "The Sounds of Luxury Vol. 1". Her smooth renditions of R&B songs have made her the desired sound for lavish destinations.  Olivia's love for music, Art and the South Bay has led her to be the Public Art Commissioner of Redondo Beach for the past 6 years.  She is honored to perform her original song "Safe in your arms" for the Rock 4 Tots charity concert.
insta: oliviapuccimusic
facebook: oliviapuccimusic
website: www.oliviapucci.com
tiktok: thesoundsofluxury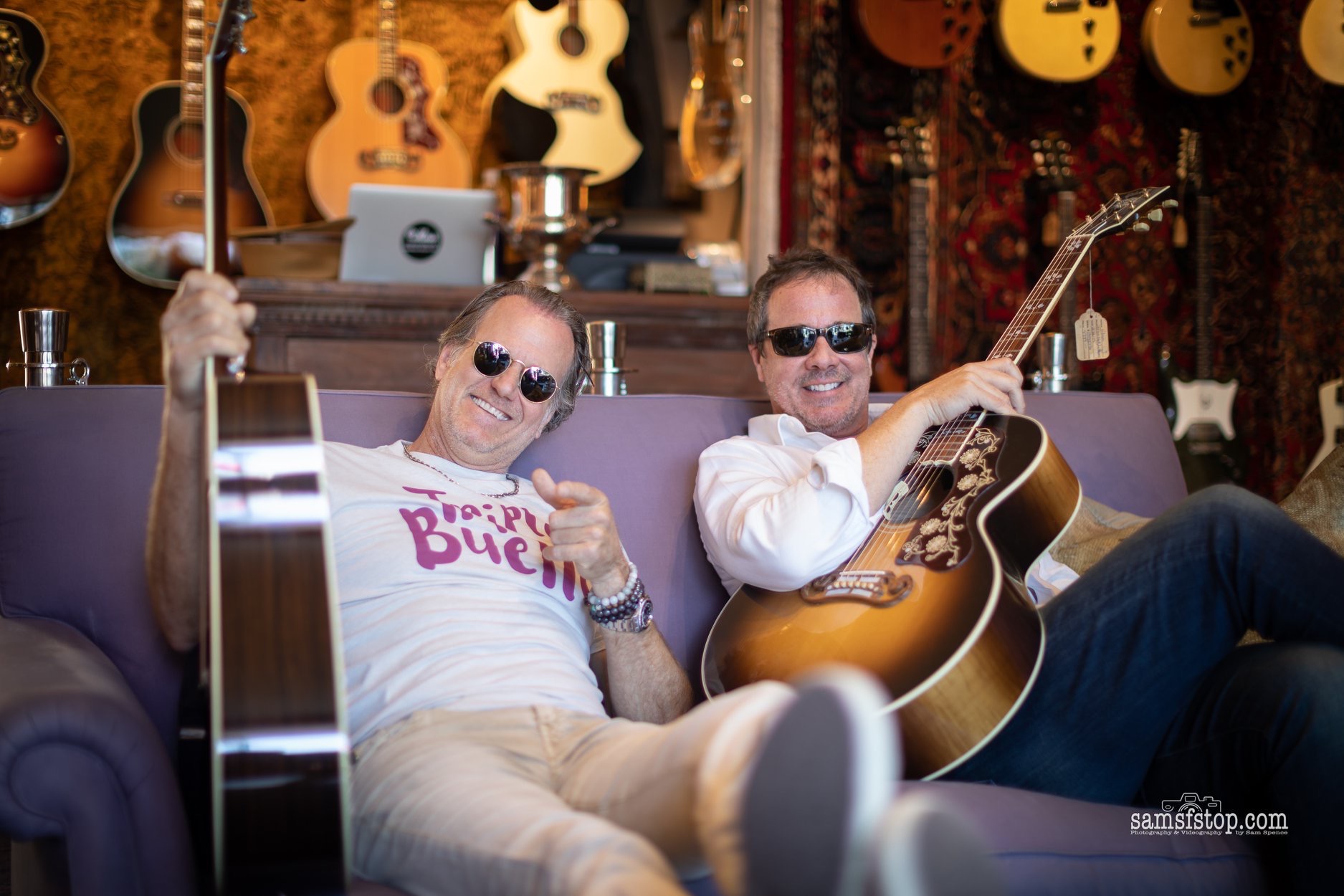 Mike Longacre and Jeff Baker met in @Mike's, a local Hermosa Guitar Parlor in Hermosa Beach CA.  Jeff had just moved from Chicago , and brought in some of his guitars to have Mike set up before going into the recording studio for some of his personal projects.  They began playing together, and now years later, still playing at all the local Brewing Co.s,  Wine Bars, private parties, and Venues around South Bay playing their vast original library as well as crowd favorite covers. They are both grateful to be asked to be a part of such a long running great cause that Jeremy puts together every year! Merry Christmas to all music lovers out there!!
links:
atmikesguitar.com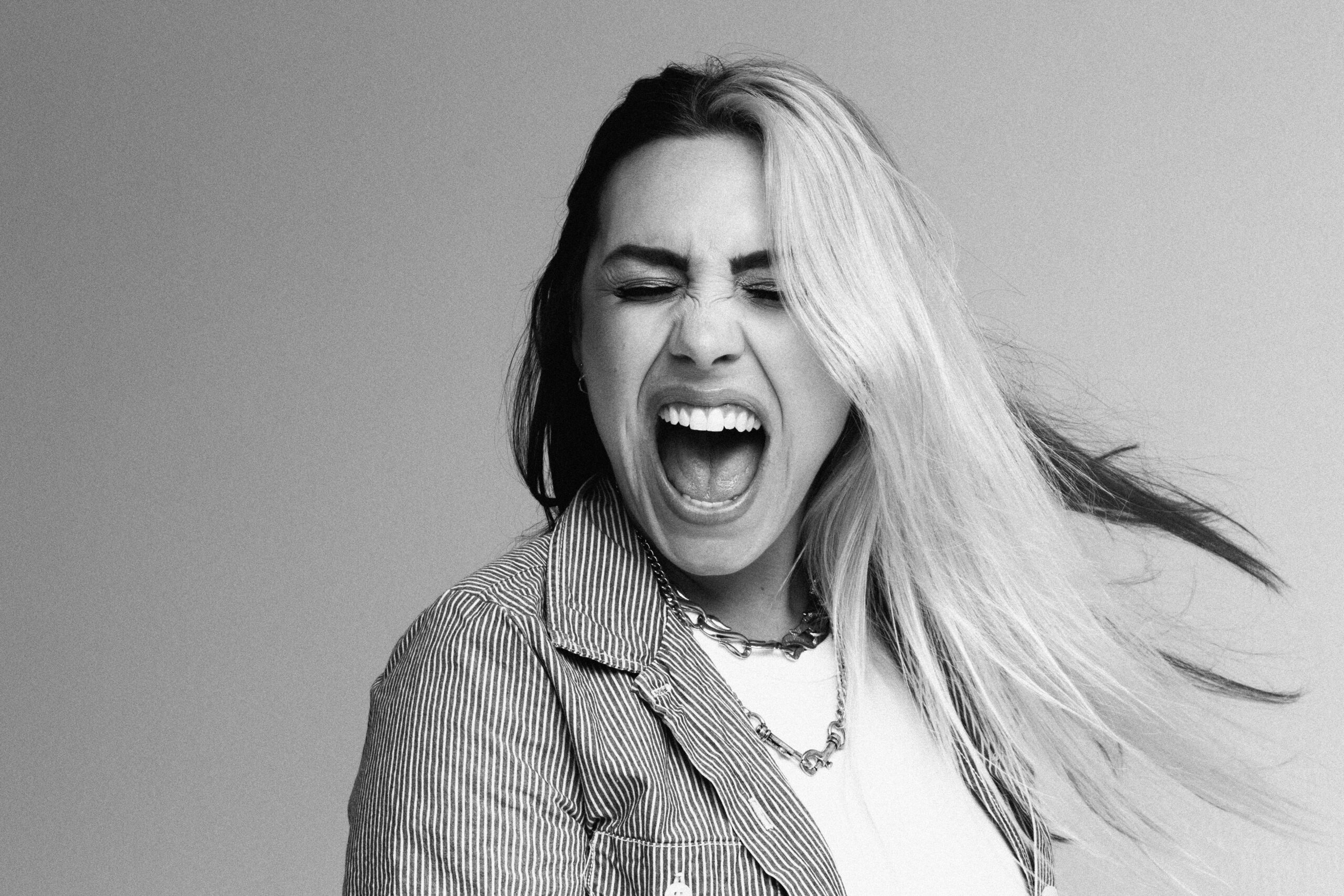 South Bay born & raised Alt Pop artist, MEGG, has opened for The Used, performed at the Dorothy Chandler Pavilion, the Disney Concert Hall, sang the national anthem at the Dodger's Stadium as well as for LA Galaxy, appeared on NBC's The Voice and was one of five vocalists to come out of the first graduating class of USC's Popular Music Performance Program.
She is currently signed to Reel Muzik Werks Publishing as a writer, is writing for a new album as well as writing for other artists and has a new single, 'Hitting Nicotine', out now. MEGG is also the proud Founder of local fundraiser, A Very South Bay Xmas - happening Sunday, December 11th at the Lomita Alehouse raising money for the Love Like Lexi Foundation which supports research into alternative therapies to cancer for kids that are non-toxic, specifically immunotherapy.
For all things MEGG, check out https://ffm.bio/megg
or follow along @meggmusic on insta. Happy Holidays, everyone!